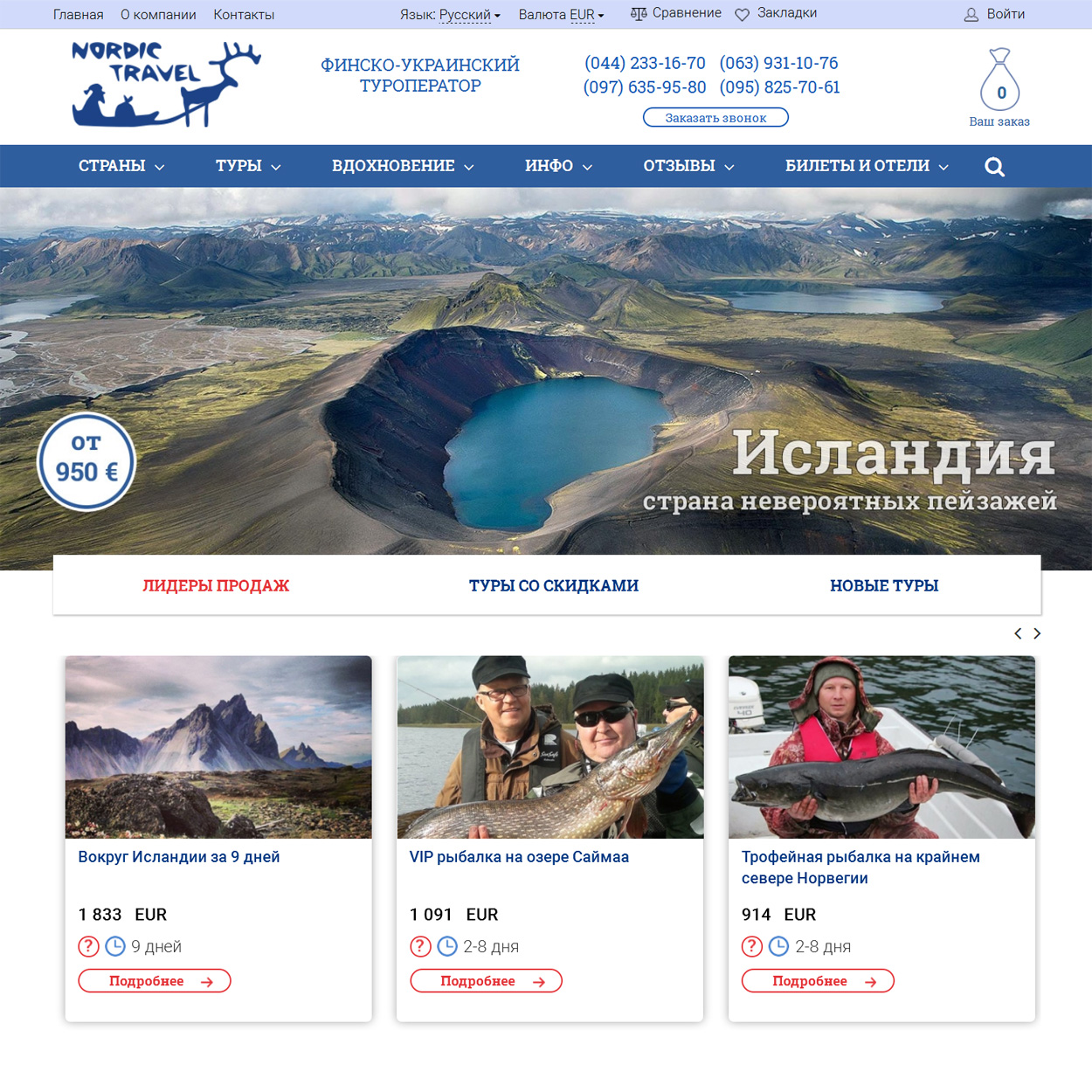 Project Details
Website: http://nordictravel.ua/
Type: Online Store
Platform: OpenCart
Development time: 3 months
Tasks: To develop an online store for a tour agency with a user-friendly trip booking system, price calculator and additional information tabs on product pages.
Achievements: Online store that meets all the modern requirements in terms of web design, mobile responsivity and usability, taking into account all the preferences of our customer. The website was successfilly moved to a new domain without losing its current positions in search engines and its online visibility has also increased by 19% within 3 months.